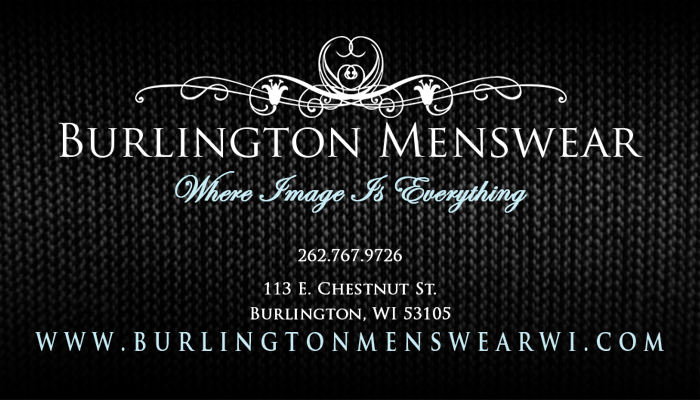 Hours:
Monday through Wednesday — 10:00 a.m. to 5:30 p.m.
Thursday and Friday — 9:00 a.m. to 7:00 p.m.
Saturday — 9:00 a.m. to 4:00 p.m.
Call the store for special holiday hours!
Read more about Burlington Menswear or explore the rest of our website. If you have any questions, please call 262.767.9726.
Thank you for visiting our website.